We research: Academy of Business and Technology responding to the lack of experts
The operational environment for companies is changing. Digitalization, customer relationships, technological advancement and many other factors cause a continuous need of development for business. One critical challenge for the development is the lack of experts, which has been recognized nationally and regionally.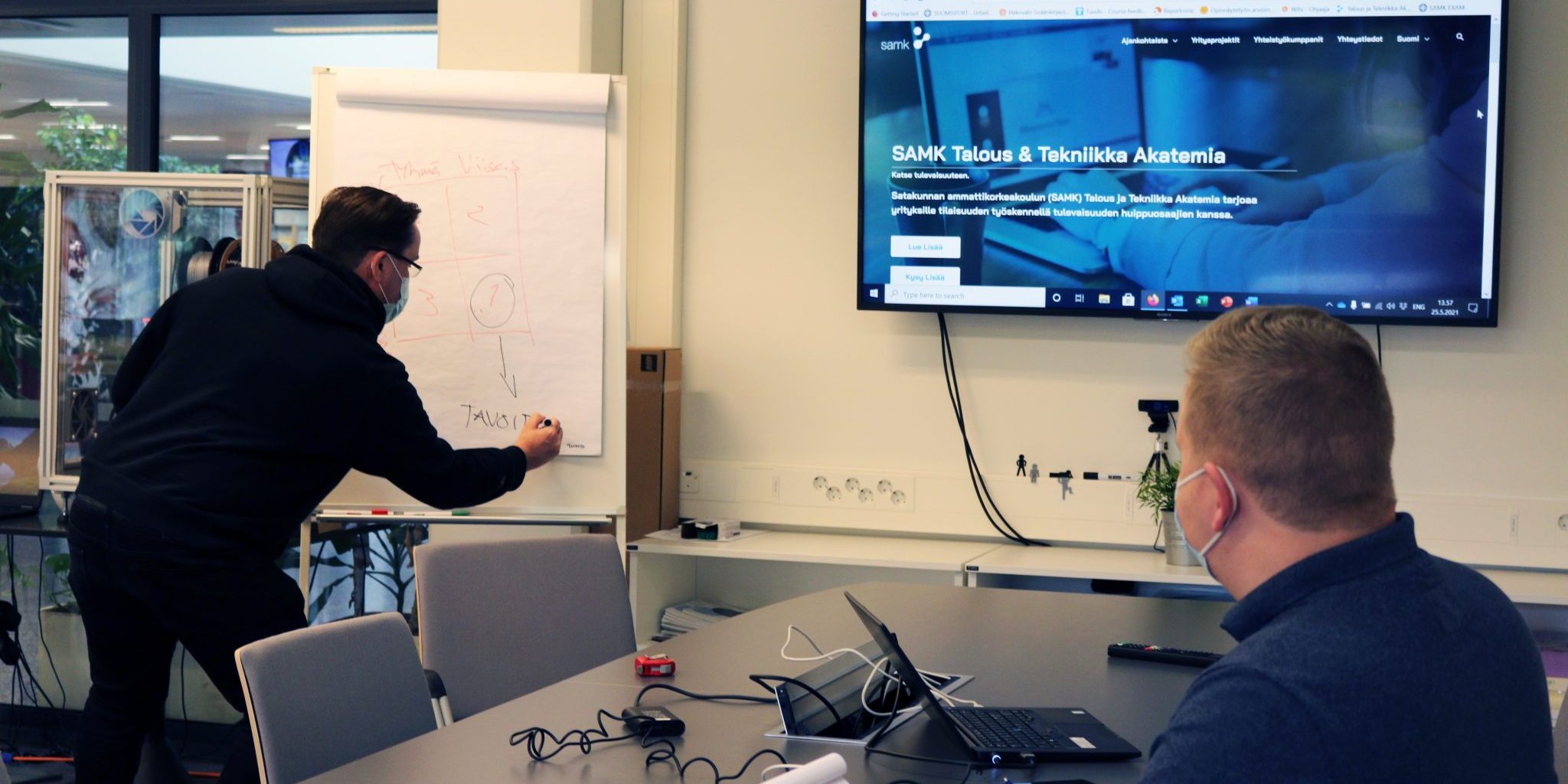 At the same time, local higher education institutions are educating experts of the future, for whom the aim of the degree is to become employed in expert positions.
To respond to companies' needs for development and lack of experts, SAMK has launched an Academy of Business and Technology, in which the students get to challenge their own know-how in genuine business cooperation and at the same time introduce themselves to future employers.
The SAMK Academy of Business and Technology combines the needs of companies in Rauma and the expertise of SAMK's students into multidisciplinary learning environments. The topics of studies and development projects can be widely in the field of technology (logistics, industrial engineering, industrial economics) or in the field of business economics (marketing, communication, financial and human resources management, international business) or a tailored combination of these.
The Academy's activities consist of research and development projects in which companies build an assignment suited to their needs and this assignment is tailored into the studies of the students. Therefore, the projects are companies' templates for development, which are created taking into account the needs of the companies and SAMK's expertise.
Project teams are built case-by-case so that the students have a chance to add to their expertise in different companies and broadly related to their own field of study. The projects are always appointed a project manager who takes care of the project's progress and implementation and  reports to the Academy's staff members on the progress of the project.
Each project has one or more expert from SAMK who supports and guides the work in the project, but the implementation of the project is the responsibility of the project team.
For companies, projects always produce a solution which is reported in a mutually agreed way after the project has ended. At best, the solution proceeds directly to the production of the company and often, by applying the project's final result, more leverage to business development is achieved.
The most important factor of the projects is the cooperation and networking between companies and students, and identifying expertise in a way that companies have the possibility to find suitable employees and students get a chance for internship or a topic for their thesis. The Academy aims at speeding up the graduation of students and making the recruitment easier for companies.
Did you know?
In the Academy of Business and Technology, the students and personnel are in equal position, learning something new constantly.