We research: "Just in time" arrival of a ship to a port
Ports are hubs for traffic. In Finland, 80% of import and 90% of export is done with ships. Just in time arrival is critical for port operations, and the whole transportation chain.  The aim is to transport "a package" as effectively and environmentally friendly as possible from place A to place B. Of course, safety is the first matter.
There are several interlinked operators in a port when a ship arrives in a port. To ensure everything happens timely and in the right order, all operators must be ensured on ship arrival (and departure) time. Traditionally, all communications are done with phone calls. When a ship has arrived, there have been tens of phone calls within the arrival and unloading.
The concept of the "just in time" arrival of ships has been studied at SAMK since 2017.  The research was started in the port of Rauma, Finland, and the port of Gävle, Sweden, which both are container ports.
The practical steps of the research were 1) defining the current situation, 2) developing the business model and logic for information and communication solutions, 3) defining local stakeholders, 4) defining the communication between stakeholders, 5) developing a new online tool (de Andres Gonzales et al. 2021).
As a result of the research work, own port applications were developed both to Rauma and Gävle.  From now on, stakeholders can check from their mobile phones the time of arrival (and departure) of the ship. The current situation at the port can be viewed from the port application. The open-access source code for the developed port application "Port Activity Application" is freely available.
The port application is developed further. Fintraffic VTS and Unikie Ltd. published on 22.4.2021 a digital platform "Fintraffic Port Activity App" service that is open and free to all port operators in Finland.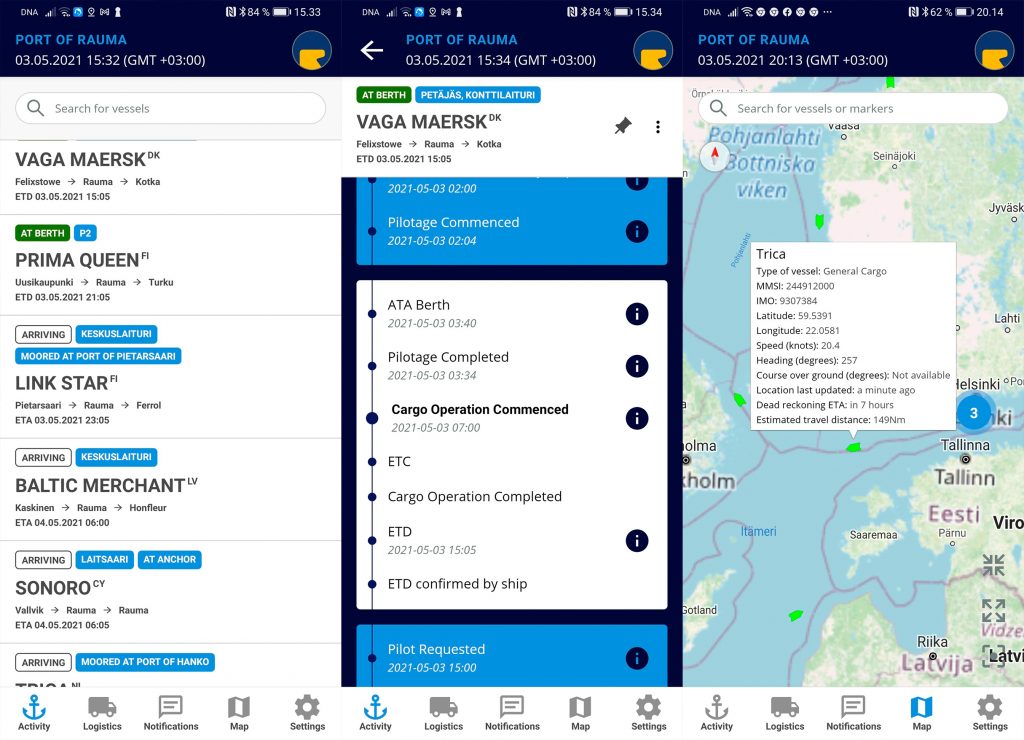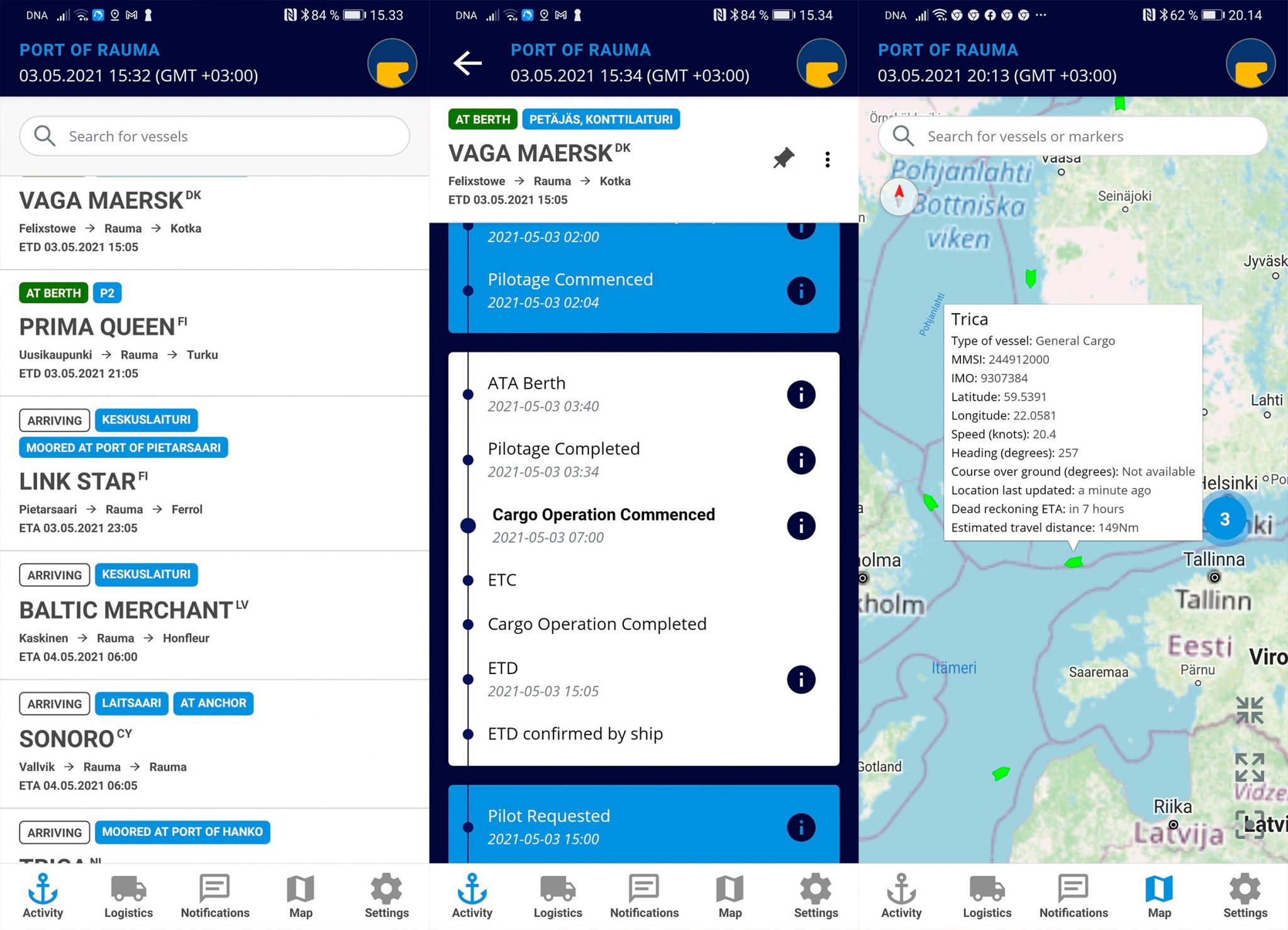 Info: 
Everything started at European Maritime Days in Turku in 2016, where experts from SAMK and Swedish Maritime Administration met first time by chance.
The research work was done on real-life pilots. The research developed a functional application for use of ports in Finland. Applied research for the needs of companies.
The research theme is expanded to transport logistics chains in Satakunta in the SaLoDI project (Digital steps of logistics chains in Satakunta), which started at 1.4.2021.