We research: Remote pilotage
Piloting is an ancient traditional profession. The pilot has secured access to the high-risk seaport in our congested archipelago fairways as a local expert. Work commences in both icy and horizontal snowfall on a January night and in the August sunshine.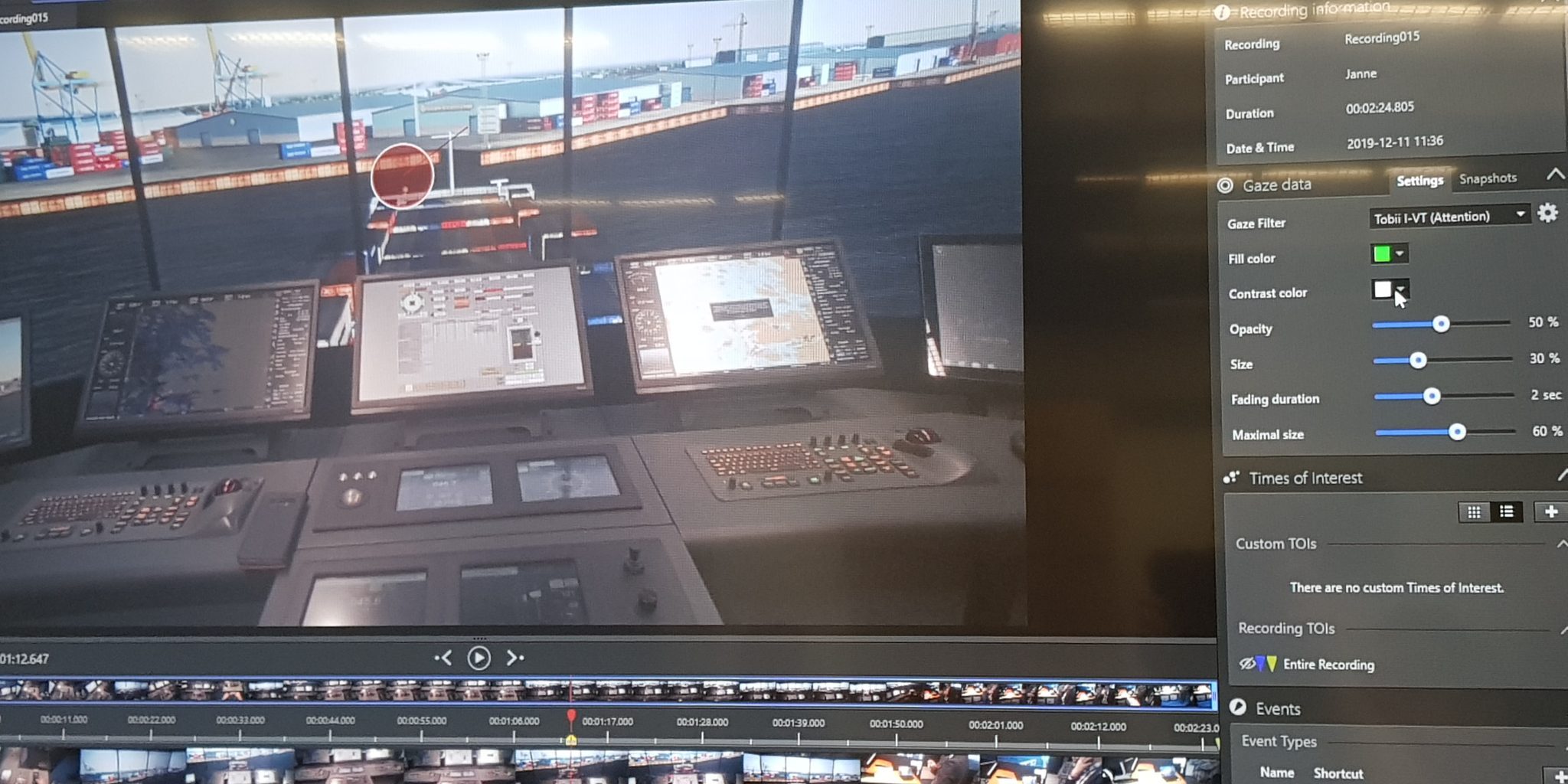 In Finland, 80% of imports and 90% of exports are by the sea. Increasing vessel sizes and traffic volumes on the same fairways simultaneously poses challenges to maritime safety. Advanced technical solutions migrated safety into a means of transport such as a car or an airplane. In shipping, the development of an autonomous vessel has been relatively calm in the face of the uncertainty of commercial viability and the high construction costs of a technologically advanced ship.
In recent years, much of the focus has been on developing the fairway infrastructure. Intelligent fairway will enhance all fairway users shared situational awareness, made possible by digitalization. In addition to varying degrees of autonomy, recreational craft, fishers, tugs, authorities, and pilots would benefit from an advanced fairway structure.
Remote piloting is tested in a simulation environment
In remote pilotage, the ship is piloted from shore without physically taking the pilot on board. This increases resource efficiency and eliminates the risk of boarding and disembarking via ladders. An attractive idea, but there are also twists and turns in the journey, and they are tackled by a multidisciplinary team at the Maritime Logistics Research Center.
SAMK is developing an intelligent shipping testing laboratory as a low-threshold testing environment for new applications.
The phases of the research are 1) defining the test environment around the use case of remote piloting, 2) building the test environment, 3) testing the applications of the project partners in the ISTLAB environment, 4) analyzing the test results 5) evaluating the functionality of ISTLAB.
As a result of the research, a test laboratory is built in Rauma in a simulation environment, which will enable cost-effective progress in the development of remote piloting and intelligent bus structure. At ISTLAB, maritime operators can test their applications before costly and rigid tests in an authentic environment. Lahtinen et al. (2020) tested remote pilotage at ISTLAB, and a peer-reviewed scientific publication is published on the subject. Ahvenjärvi et al. publish an article on the same topic at the Transnav Conference in the summer of 2021.
Did you know this?
remote pilotage was made possible by amending the Pilotage Act in 2019
remote piloting is a trend mentioned in the government program
remote piloting changes the way of working but does not displace people
remote piloting is the service of the future made possible by the fairway service
the aim is to enable remote pilotage without modifying the vessel being piloted