Port Activity App Highly Commended recognition in the Seatrade Awards final
The application, led by Satakunta University of Applied Sciences received Highly Commended recognition in the Seatrade Awards final on Wednesday 3.11.2021. SAMK participated the final with a national port activity application, which has been developed in the Central Baltic Efficient Flow -project.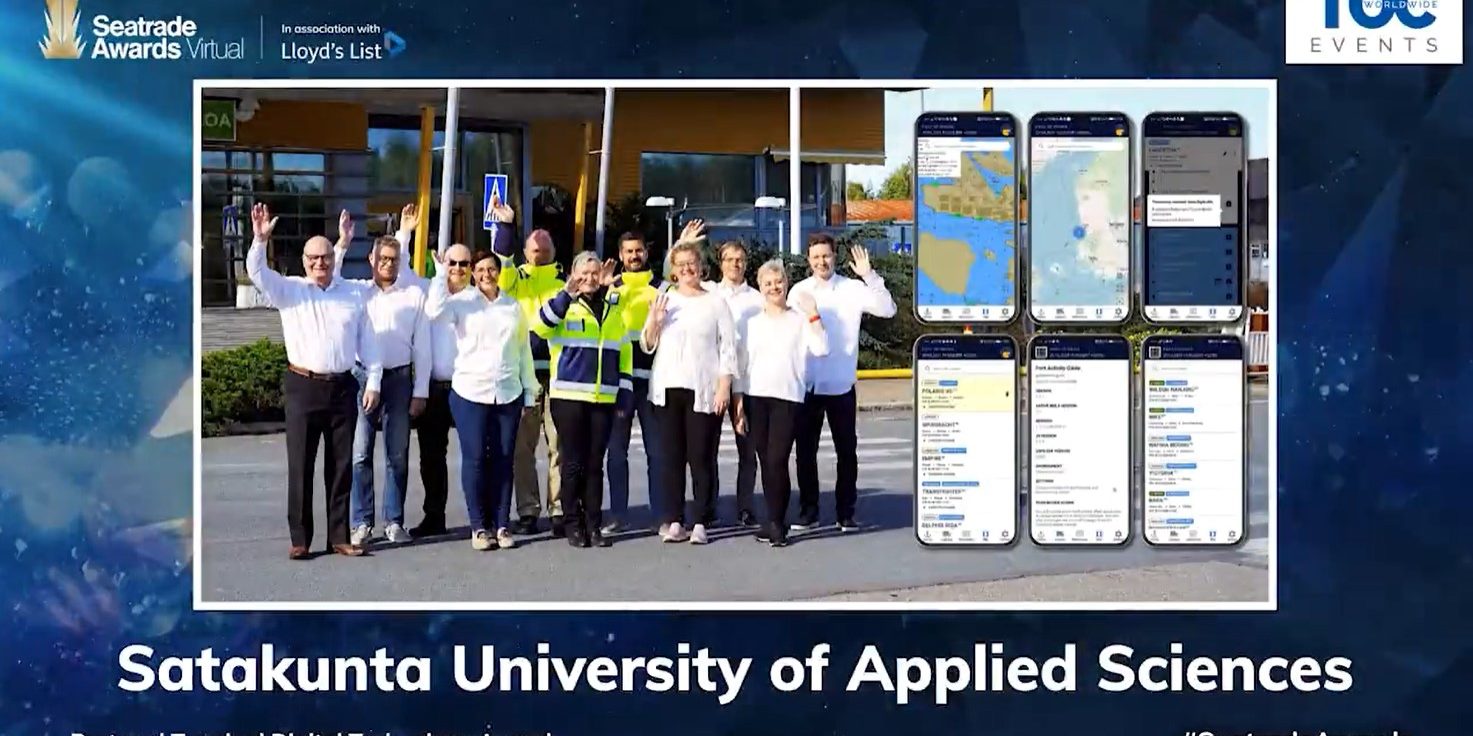 Seatrade Awards is the world leading maritime and shipping award program. The awards have been distributed over 30 years to the maritime sector.  The awarded organizations are the top of the sector, both in business solutions and in co-operation themes. The competition is organized by an international maritime communication organization. There are also several other well known international organizations organizing the competition.
Highly Commended - recognition to SAMK
There are several award categories in the Seatrade Awards, such as Safety at Sea, Sustainable Shipping and Port & Terminal Digital Technology. An independent panel of experts are selecting the award winners. The port activity application was the finalist in the Intelligent Shipping Award 2021 in the Port and terminal digital technology category. Satakunta University of Applied Sciences was the only finalist from the Nordic Countries.
The award highlights the innovative maritime technology development and application. The independent panel of experts evaluated especially, how the technology is used on sustainable development, development of efficiency and business development, as well as the return of investment and the value to the customers. SAMK received in the category Highly Commended recognition. Wartsilä Voyage won the category. Other finalists were DeepSea Technologies, eMPX, HiLo Maritime Risk Management, Hunter Group ASA, Pinfabb ja ShipMoney.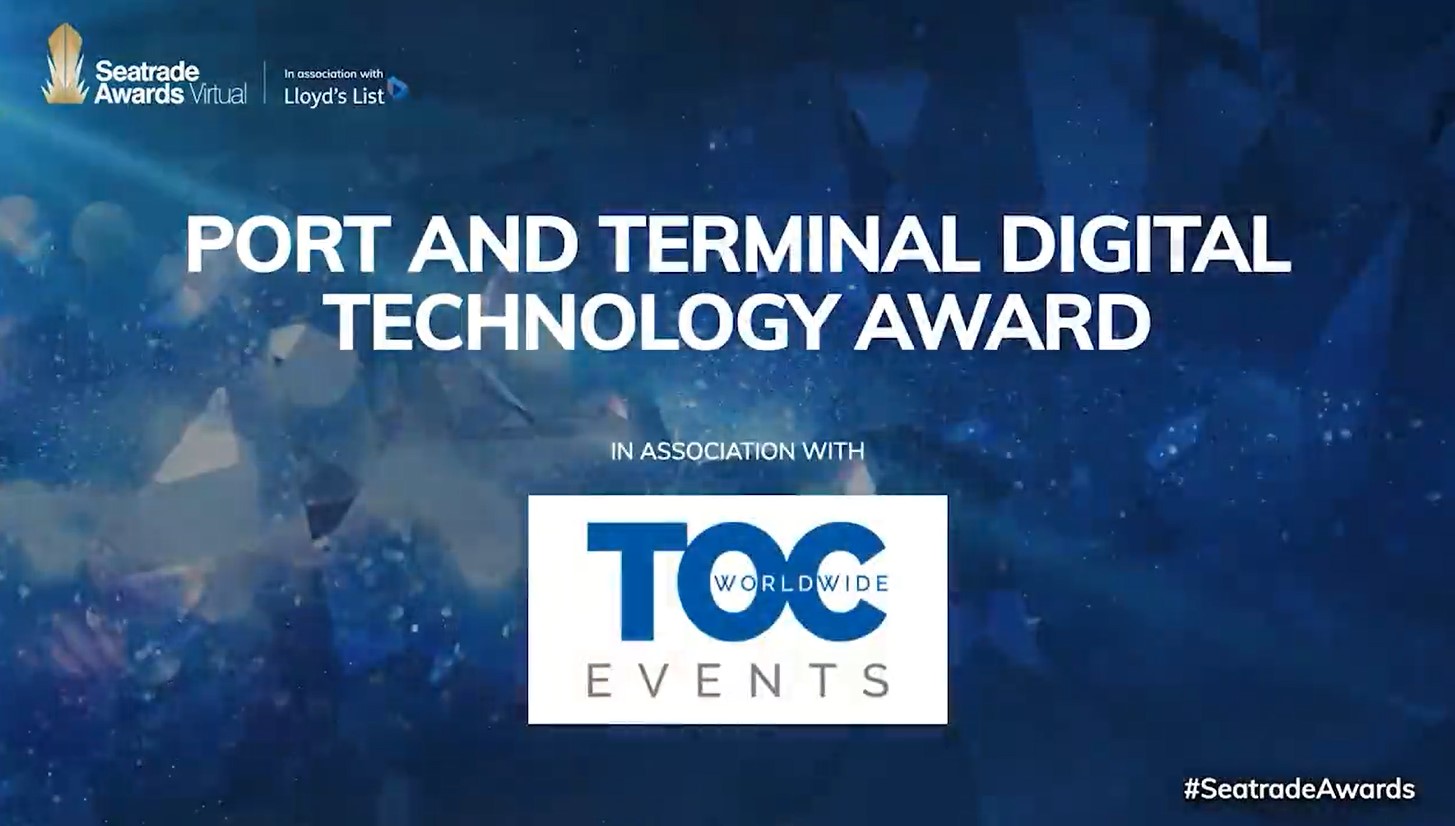 Recognition in the Seatrade Awards final is a remarkable thing
Participation to the competition requested several steps. The application was submitted on the 26th of July and the information on being in the final came 5th of September. As a part of the final preparations, a hundred-word explanation and several videos had the be made. The themes of the videos were hand waiving of the team, presentation of the port activity application, and a farewell speech for the potential winning.
– We do globally leading research. The preparations of the EfficientFlow project started 4.5 years ago. The success from a recognized need through an EU-funded project has been fast and will speed up during the coming years. The strength of the port activity applications is that it provided concreate value by saving time, money and environment explains project manager, sea captain Heikki Koivisto from Satakunta University of Applied Sciences.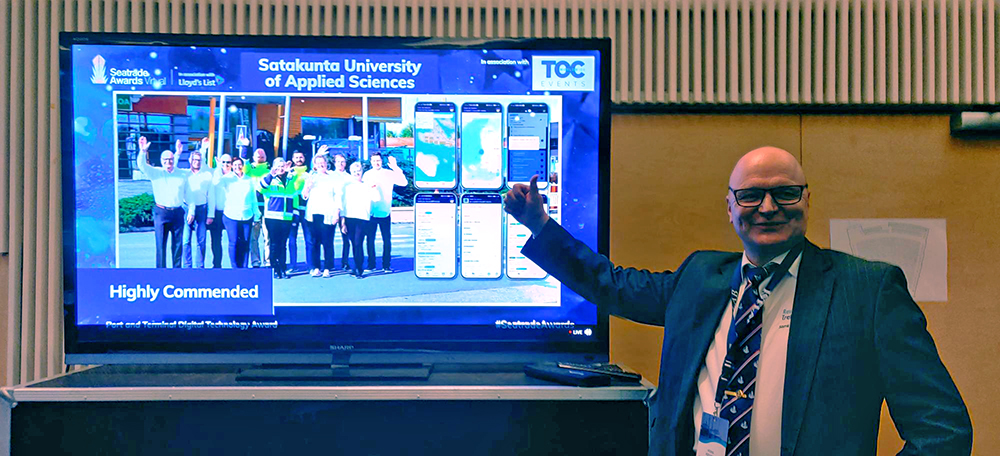 The port activity applications were developed to Rauma, Finland and Gävle, Sweden in the Interreg Central Baltic Efficient Flow project. The national application (led by Fintraffic VTS) has already expanded to sixteen ports in Finland. The Efficient Flow project was led by Swedish Maritime Administration. SAMK lead the port activities work package. Other project partners were Port of Rauma Ltd., Port of Gävle and Fintraffic VTS. The applications were technically produced by Unikie Ltd.