SAMK and Port Activity App are a finalist in SMART4SEA Award voting
SAMK has led the development of the application, which has been selected as SMART4SEA Award finalist. The applications, developed in Finland in Port of Rauma and in Sweden in Port of Gävle have already been also implemented to national use.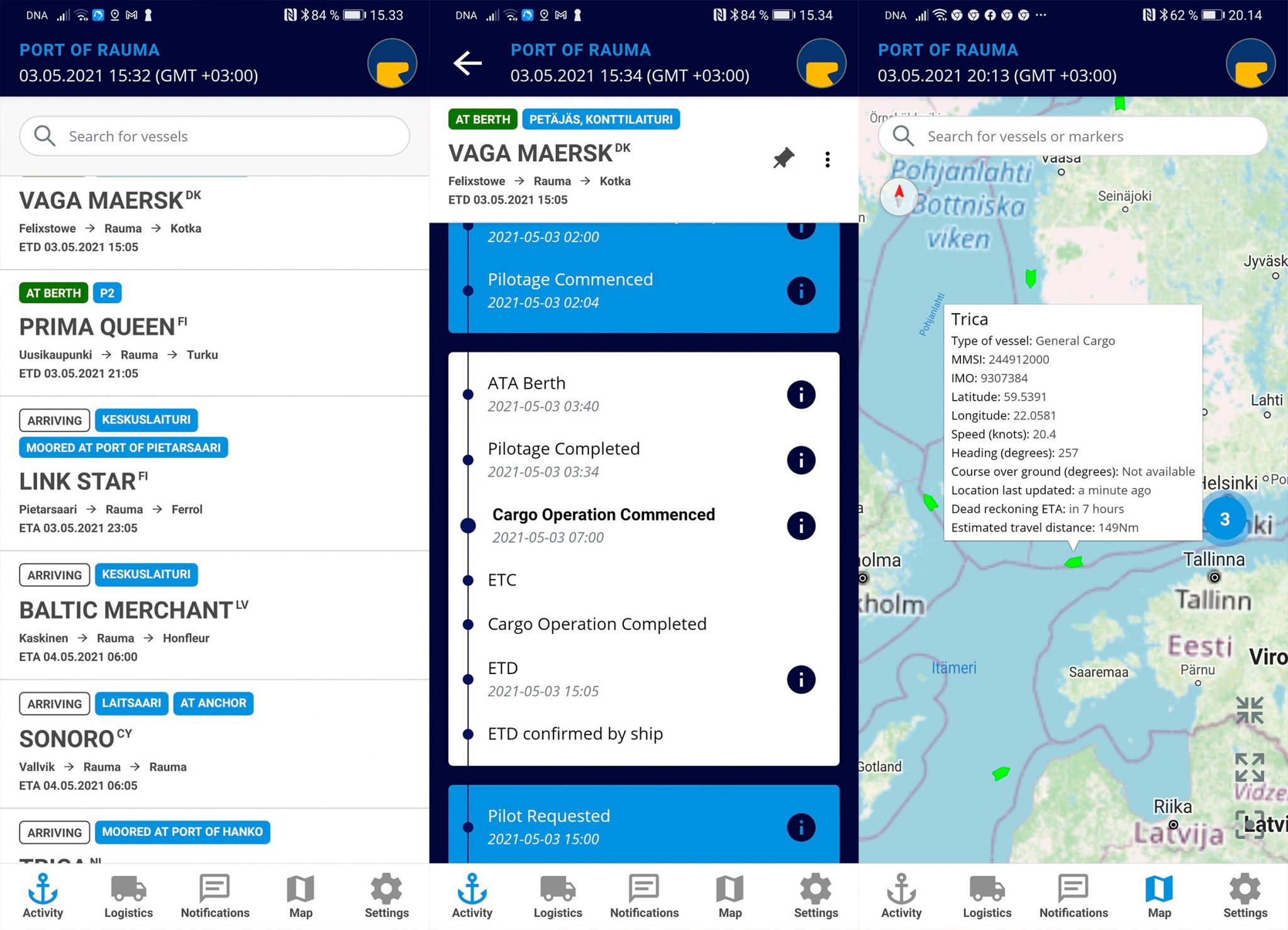 SMART4SEA Award is an international maritime award program. The award final consists of several categories and there are several innovative solutions selected. SAMK has been selected to E-Navigation category. SMART4SEA E-Navigation Award is awarded to an organization which has made significant achievement, breakthrough or contribution in any aspect of e-navigation in shipping. The winner of the final is selected on a combination of open nomination and vote. 
SMART4SEA is an international communication organization, which aim is to promote sustainable shipping. The SMART4SEA shares news, information and publications on safer, smarter and greener shipping.
Operators can check the time of arrival or departure of a ship from the Port Activity App
The just in time arrival of ships has been studies in SAMK since 2017. The research work started in Finland in Port of Rauma and in Sweden in Port of Gävle, which both are container ports.
There are several stakeholders involved, when a ship arrives to a port. To have just in time and organized procedures, all stakeholders have to be sure on the arrival and departure time of the ship. Earlier, there has been dozens of phone call within arrival of a single ship and unloading.
– In Port Activity Application, the arrival, departure and different steps in port operations are presented in real time. The application clarifies and speeds up the just in time arrival of ships and port activities tells sea captain Heikki Koivisto from Satakunta University of Applied Sciences, who lead the port activity application workpackage.
The port activity applications were developed to Rauma, Finland and Gävle, Sweden in the Interreg Central Baltic Efficient Flow project. The national application (led by Fintraffic VTS) has already expanded to sixteen ports in Finland. The Efficient Flow project was led by Swedish Maritime Administration. SAMK lead the port activities work package. Other project partners were Port of Rauma Ltd., Port of Gävle, and Fintraffic VTS. The applications were technically produced by Unikie Ltd.