Collaborative Efforts Beyond Expertise Boundaries
Excitement fills the control room of SAMK's Pori Campus Simulations Center as international nursing students await the presentation of their theses to Maritime Professionals. This event is part of the international training week held by the Maritime Logistics Research Center's DESSEV project in Finland. The focus of the day is on matters of hygiene and infection control on cargo ships.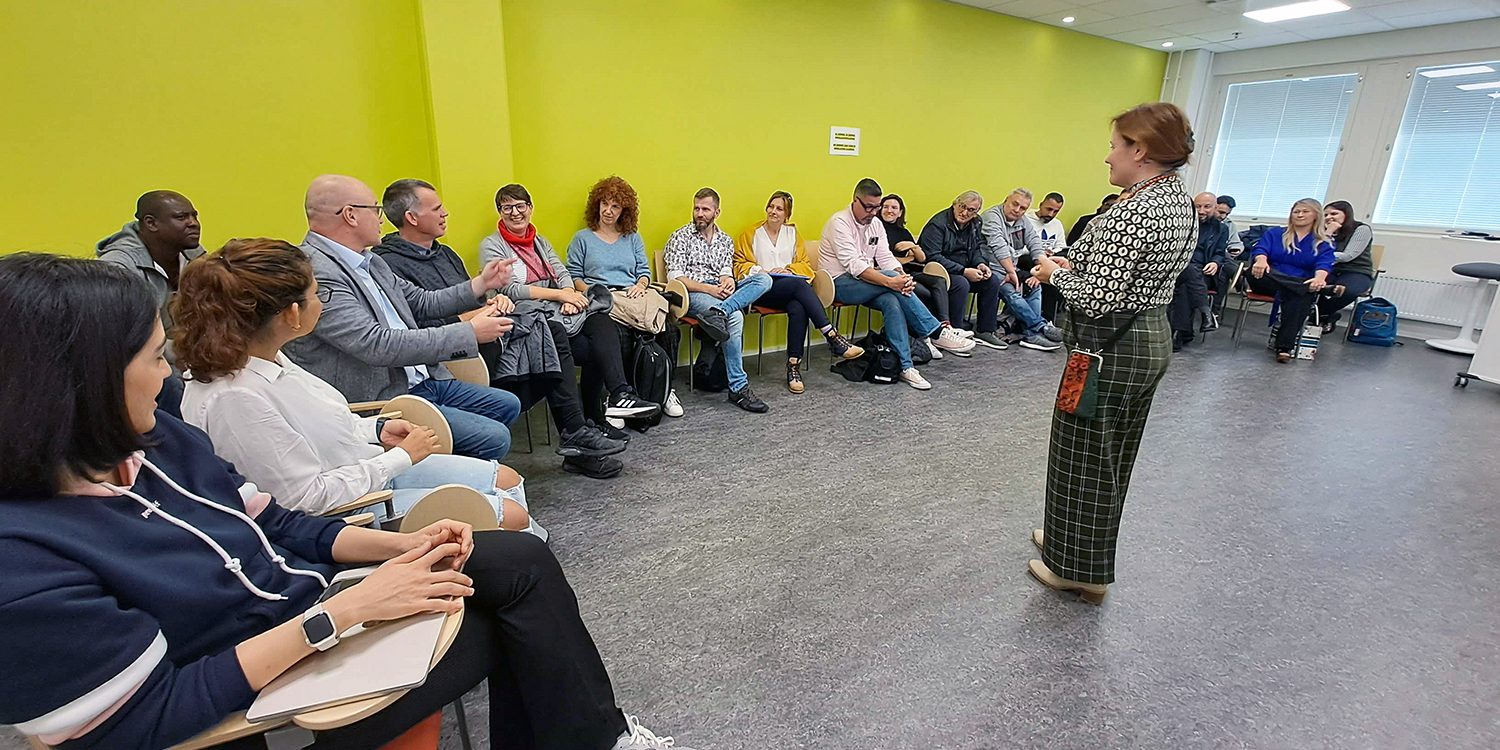 The idea of expanding cooperation between two different areas of expertise has been on the table for some time. In the past, cooperation has been established in areas such as medical training for seafarers and mental well-being. A new area of interest was the student perspective and thesis work. The corona pandemic brought about the ultimate convergence between nursing students and seafarers.
"Covid-19 highlighted various challenges in healthcare, one of which was healthcare on ships. Hygiene and infection prevention have become particularly relevant topics," says nurse lecturer Johanna Kero.
"This collaboration has been a real win-win situation. International nursing students needed thesis topics in English, and we in the maritime industry needed in-depth research on pandemic control on ships. English was the perfect language for us since it is the primary language on ships," exclaims project manager Heikki Koivisto.
Preventing Infections through Research and Simulation
Two upcoming theses on hygiene and infection control on cargo ships are presented during the day. Students discuss their research and findings during the project, as well as the guides they have created for ships. Project partners listen intently to the presentations, and soon discussions on ship infection safety, different country practices, and challenges within the maritime industry are underway. Students receive praise, especially for the depth of their research and the accessibility of their guides.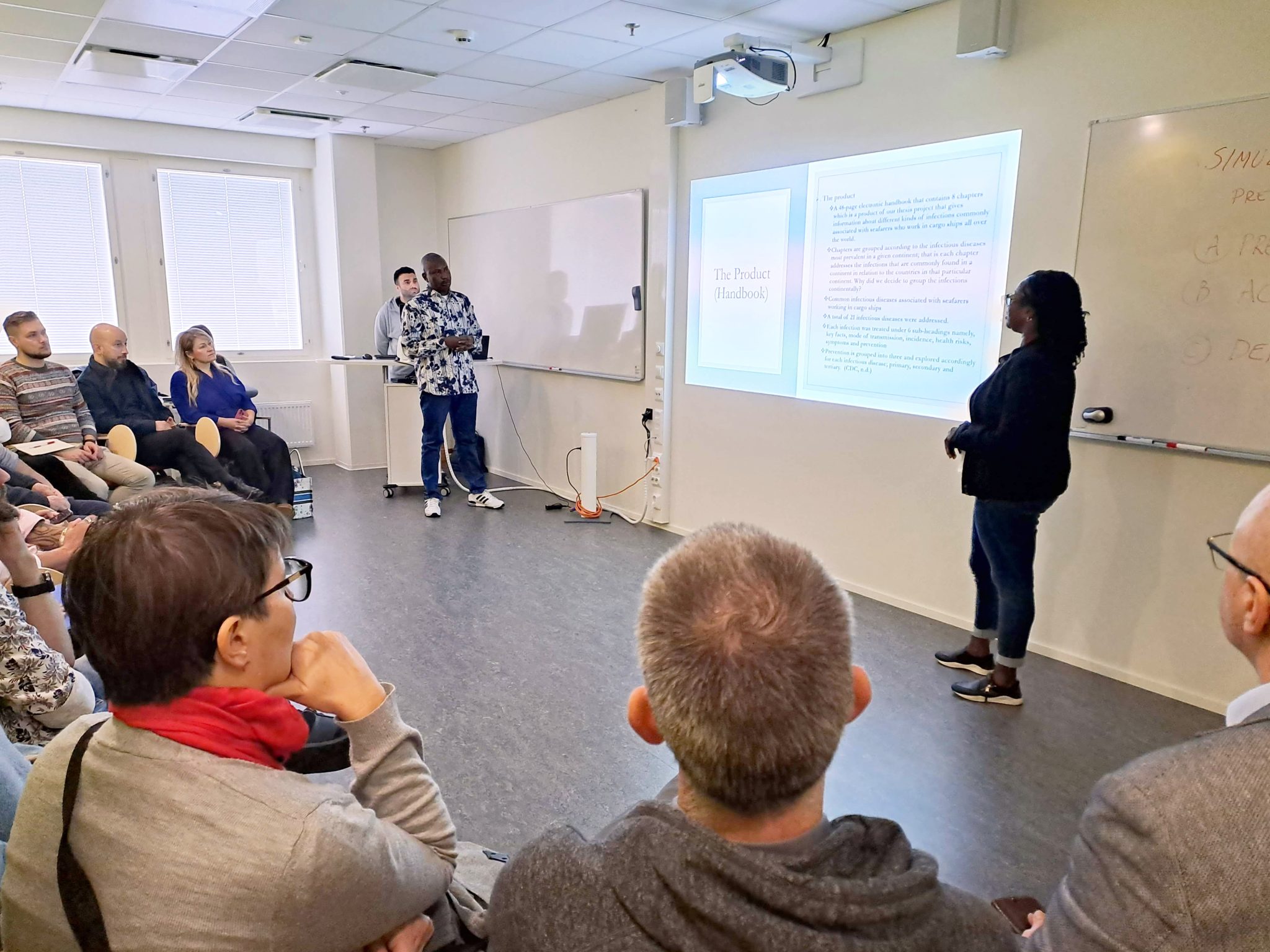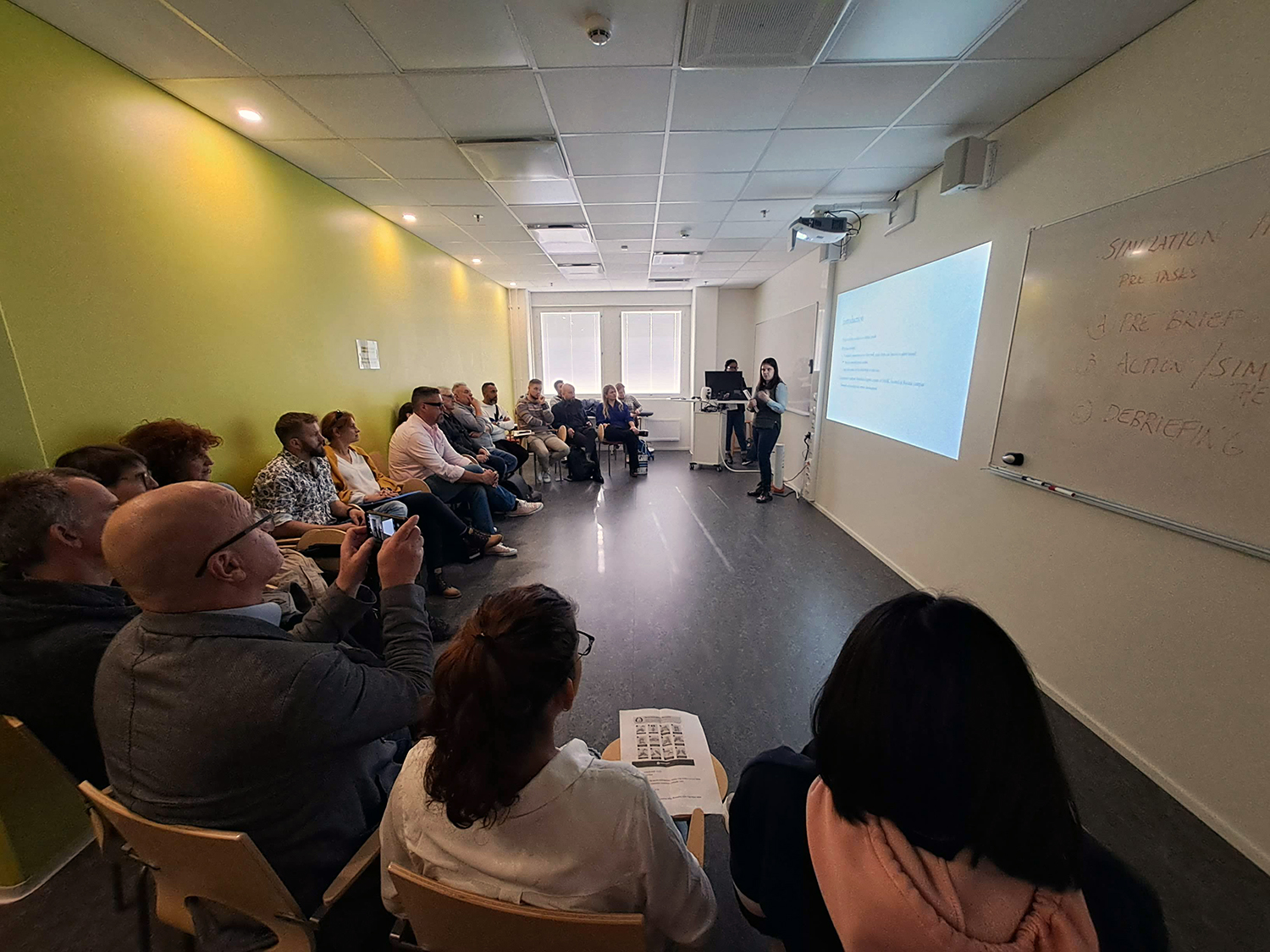 The day concludes with a simulation on hand hygiene. Nursing student Sristi Kafle demonstrates the correct way to wash and disinfect hands in the simulation room. Following the simulation, partners select a volunteer participant from among themselves. The participant's actions are assessed from the control room. The discussion will not be limited to hand hygiene but will be extended to bacterial and viral strains on small objects such as phones and keys, as well as various contamination situations.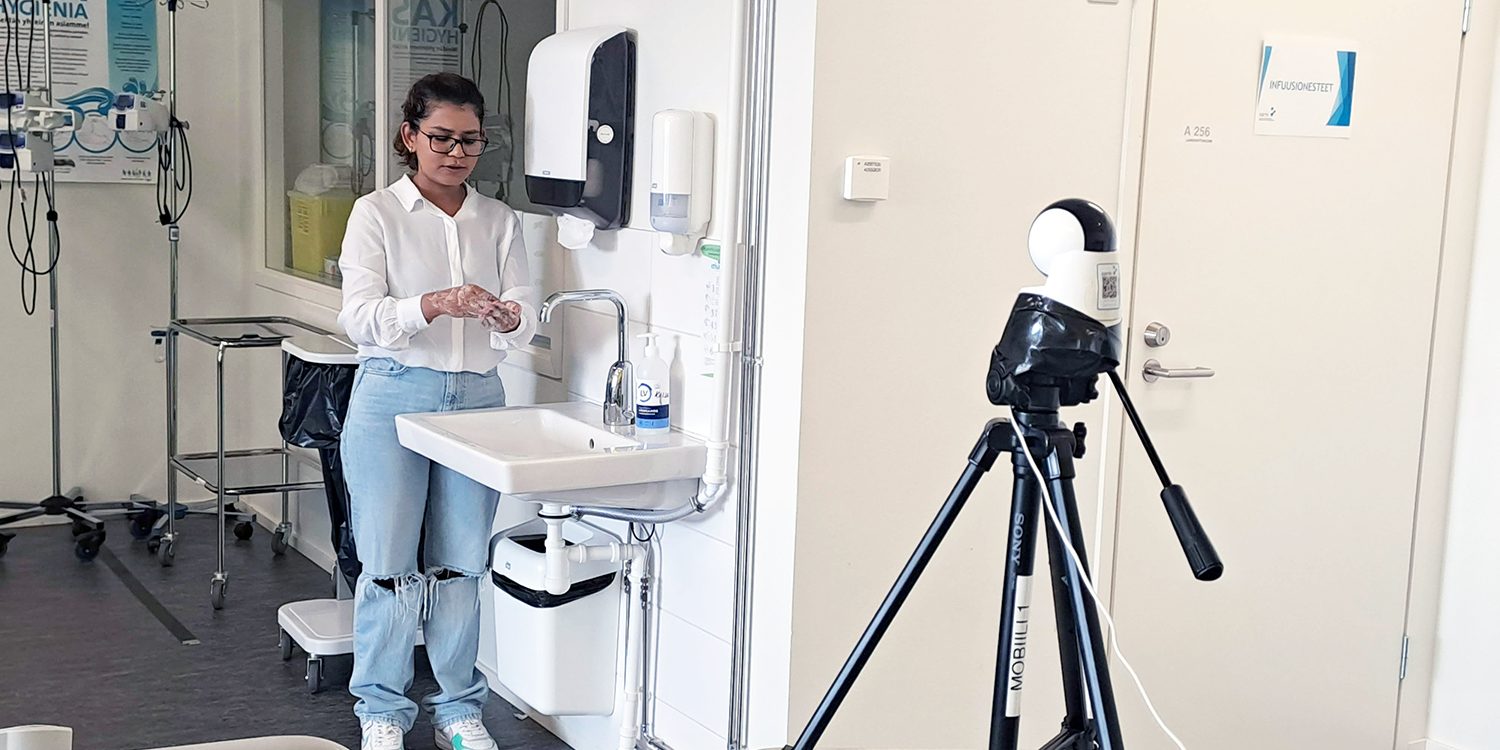 "This is a mutual learning experience. Topics in collaboration with the working life are important and inspiring. It's a whole different matter to work on a thesis for a real client. The pressure has been high, and it has refined and improved our performance," Kero says.
"I hope that this cross-disciplinary collaboration inspires students to think more broadly about the possibilities in their own fields. So, nurses can also find employment in the maritime industry. For example, cruise ships always have two nurses on duty. Additionally, remote appointments are held for ships," Koivisto summarizes.
Spread the word, not viruses!
Collaboration between the maritime and nursing fields will continue in the future. New ideas and thoughts are already in the works.
"We have already exchanged ideas about the future. We are gathering more connecting topics to implement. Such cross-disciplinary collaboration should be much more common," Koivisto concludes.
"Collaborating with another field of expertise has been truly fruitful. It diversifies the content of our studies. As a teacher, this has been a new venture for me and, therefore, an interesting learning experience," Kero adds.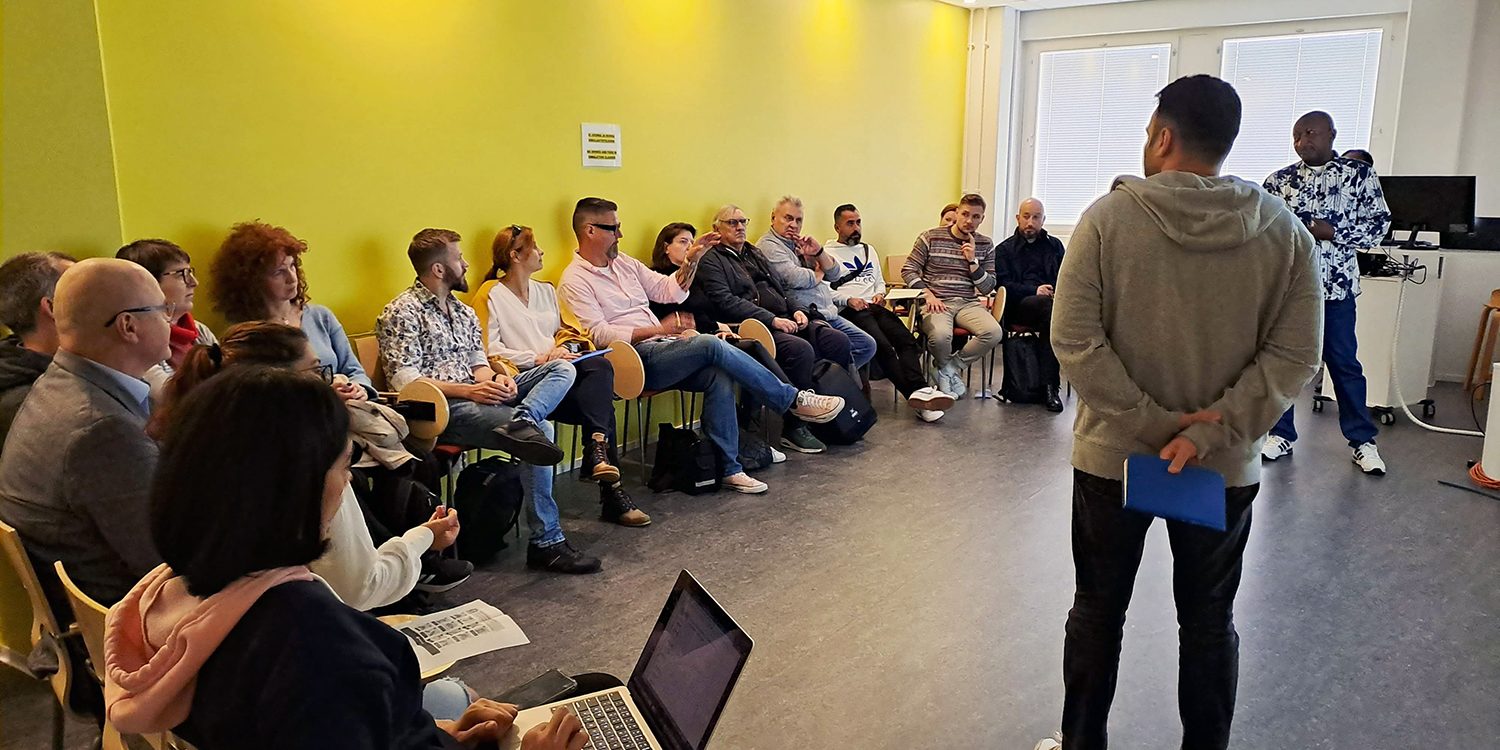 Dessev
Dessev - Decision support system regarding the risk of epidemic threats on a sea-going vessel. The project addresses issues related to the outbreak of epidemics on ships and the potential spread of disease to a wider population. The COVID-19 epidemic showed that in many places, there are no mechanisms in place for disease situations, and often existing procedures are not adapted to the surrounding reality. It is also necessary to create entirely new procedures.
Degree programme in Nursing
Nursing - a bachelor's degree in social and health care is one of SAMK's international bachelor's degree programs. The primary language of instruction is English. The nursing degree provides qualifications to work as a nursing expert in the healthcare field, including primary healthcare, hospitals, private services, third-sector organizations, and as an entrepreneur.