Maritime Logistics Research Center on display at Europe Day in Helsinki
SAMK's Maritime Logistics Research Center and its Port Activity App port application will gain visibility again, this time in Helsinki, as Heikki Koivisto and Sami Skog from SAMK will participate Europe Day on May 9.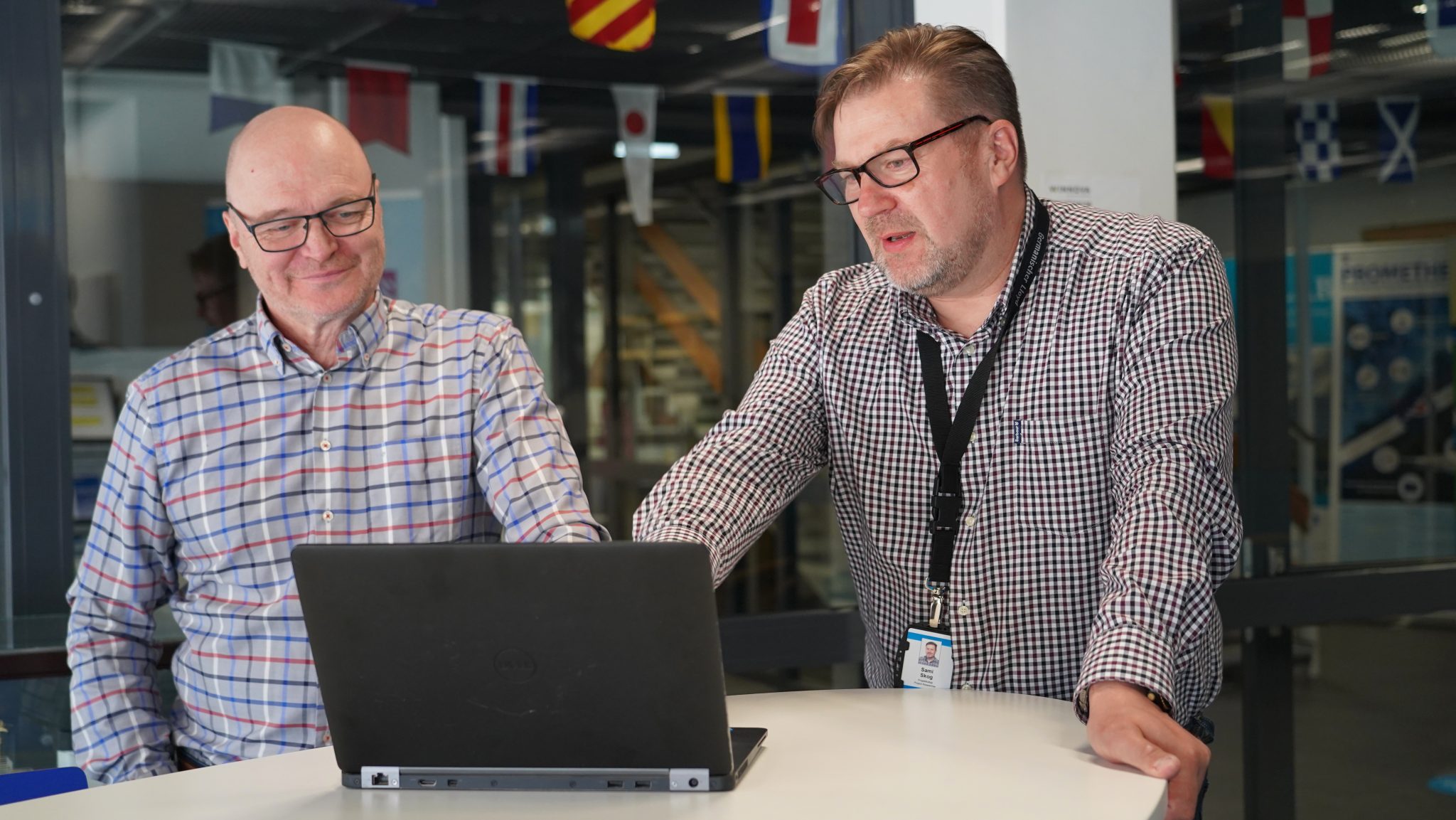 After a three-year break, Europe Day will be celebrated in a more moderate way and without a wide range of entertainment in Helsinki Central Library Oodi. The event is led by the EU Commission Representation in Finland, the Parliament Information Office and the Ministry for Foreign Affairs.
– In this one-day event, successful and interesting EU-funded projects are presented, says Project Manager Heikki Koivisto.
Europe Day is celebrated throughout Europe and in several cities in Finland every year on May 9.
– We have participated in Europe Day in Rauma several times, but this time we will get to the "main stage" this time in Oodi. It will be interesting to see who else is on site and what other projects have been chosen to be present at the event, says Koivisto.
According to Koivisto, SAMK has not been on site at the main Finnish Europe Day event before. The success story of the Port Activity App port application was proposed to the Ministry of Employment and Economy in the beginning of the year, and the decision on the selection came in early April.
– That was great news. Certainly, a slightly different thing and a different environment to present the project compared to presenting achievements mainly to a familiar audience in Rauma, Koivisto compares.
The experience is also new to Sami Skog, who is a Project Researcher and a recent add at the Maritime Logistics Research Center at SAMK. Skog is an expert in logistics and security of supply, and according to him logistics processes have become more complex over the years.
– The amount of data has increased. To boil down all relevant information into a usable form for process control, it is important to develop functional and easy-to-use applications. The Port Activity App is a great example on successfully achieving this goal and it has been a pleasure to join the project team of SAMK's Maritime Logistics Research Center and thus experience the successful wave of development so to say, Sami Skog concludes.