International guests at the Rauma campus
During the pandemic there have been fewer international visitors on SAMK campuses than usual. In October, we were pleased to receive visitors from Cape Verde and Namibia.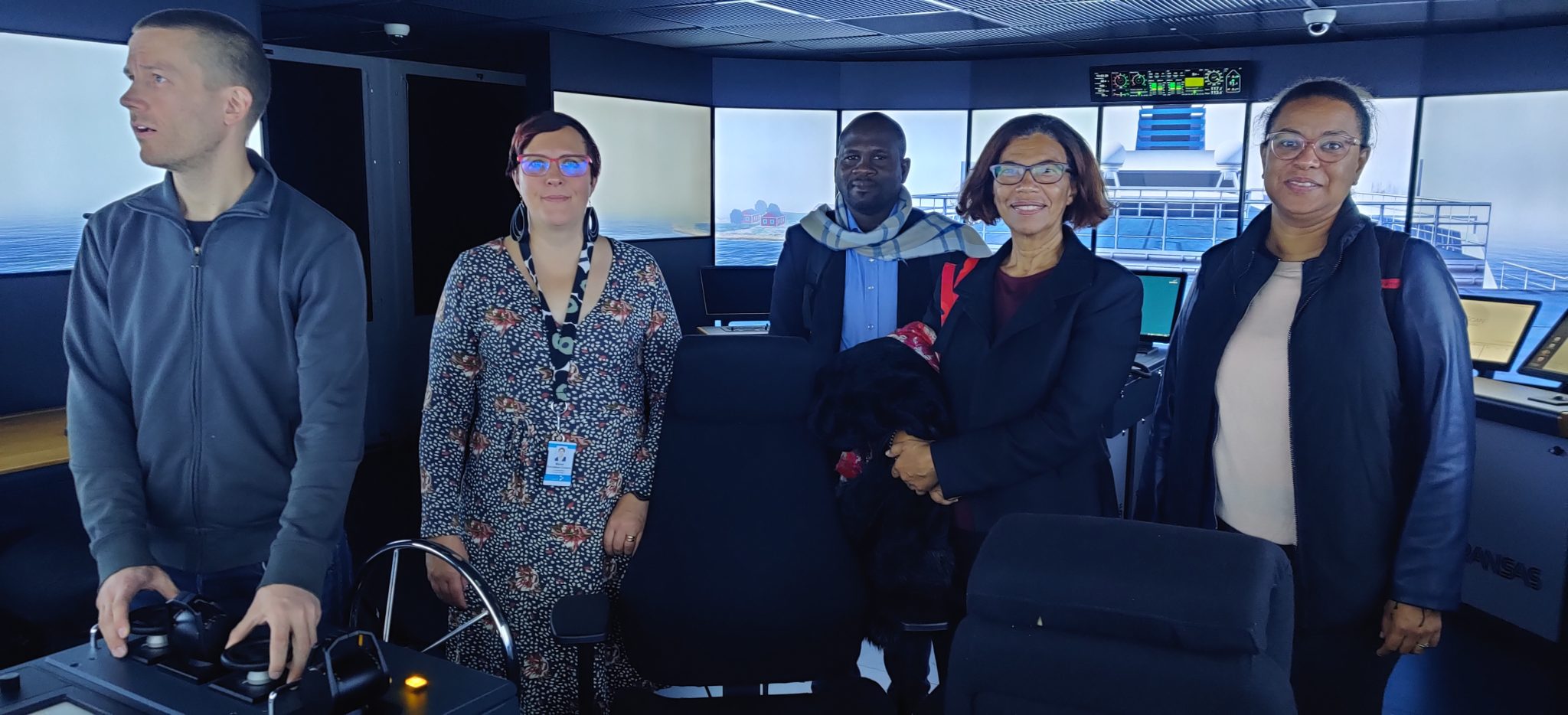 Dr Fátima Monteiro led a visit to Merimäki from IEMAC (Institute of Macaronesia) in Cape Verde. Head of Research Minna Keinänen-Toivola presented SAMK and the Maritime Logistics Research Center. The group also had the opportunity to visit the 360° navigation simulator on the 4th floor of the campus. On a company visit, the Cape Verdeans visited Rauma Marine Construction's MyStar cruise ship, visit hosted by Project Manager Marko Paloluoto. At the Port of Rauma, the group was given a tour of the port by SAMK Project Manager Heikki Koivisto.
One day later, a surprise guest arrived in Rauma as Dr Samuel John from SAMK's strategic partner university NUST (Namibia University of Science and Technology) visited the campus. The visit consisted of a meeting where Minna Keinänen-Toivola gave an update on SAMK, in particular on the activities of the Maritime Logistics Research Center. Dr John, for his part, reported on the development of the Namibian maritime cluster. Full-time teacher Kimmo Kauko went through the curriculum for marine engineers and full-time teacher Markus Vitikkala shared practical experiences. As processes are constantly evolving, learning from each other is a key factor in international cooperation. After the meeting, Dr John visited a course lecture, as a surprise for the students. Dr John chatted with the students and heard how their studies and life in Rauma have started.